Welcome To The Hahndorf Candlemaker
We are third generation European Candlemakers of award-winning fragrant candles.
All candle products used are non-toxic, waxes contain no carcinogens or elements harmful to humans, wicks are pure cotton and oils are of the highest quality.
Did you know that the Hahndorf Candlemaker in Hahndorf is also the home of German Folk Art in Australia? The Christmas decorations and gifts available all year round are stunning and highly collectable.
Hahndorf Candlemaker in Hahndorf's heritage has fostered a deep appreciation of European art, craft, tradition and culture. Eddie is a third generation candle maker whose family come from Croatia, and Barb's heritage comes from the Erzgebirge in Germany, home of culturally unique hand crafted wooden ornaments.
Many years ago, we placed an old wooden Christmas pyramid into our shop. It was made by Barb's mother's cousin in the old East Germany during the late 1970's. The Pyramid was constructed from packing crates and painted in household paint (in other words, with whatever materials were available), very traditional, and quite a naïve piece. The item produced so much interest from visitors that it prompted Eddie and Barb to go to Germany, to the region known as the Erzgebirge or translated 'The Ore Mountains' and talk with the crafts people about importing their craft work to Australia.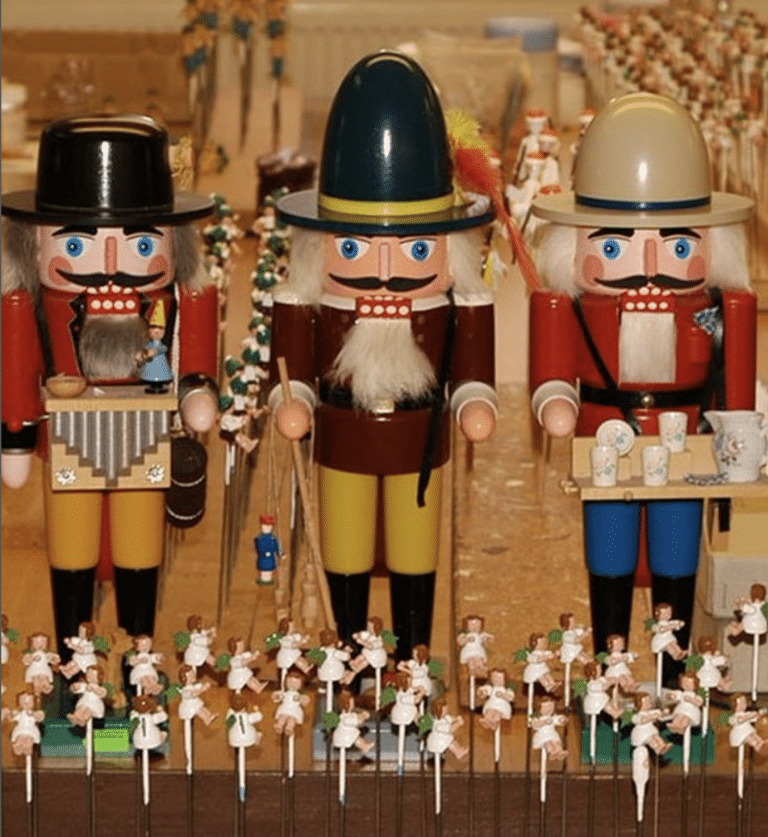 The beautiful German Erzgebirge nutcrackers are usually a policeman, a king or a soldier being the authorities of the 18th and 19th century. 

The first Erzgebirge nutcracker was crafted in 1865 in the workshop of a family named Fuechtner. Over 120 work procedures have been necessary for the first Erzgebirge nutcracker over 140 years ago. He was a king in bright colours with a crown similar to a miners hat and wore a uniform with filigree ornaments. Fuechtner used rabbit skin for the hair and the beard as well as dough for the feet and eyes. The basic work procedure today is still very close to Fuechtner's first nutcracker.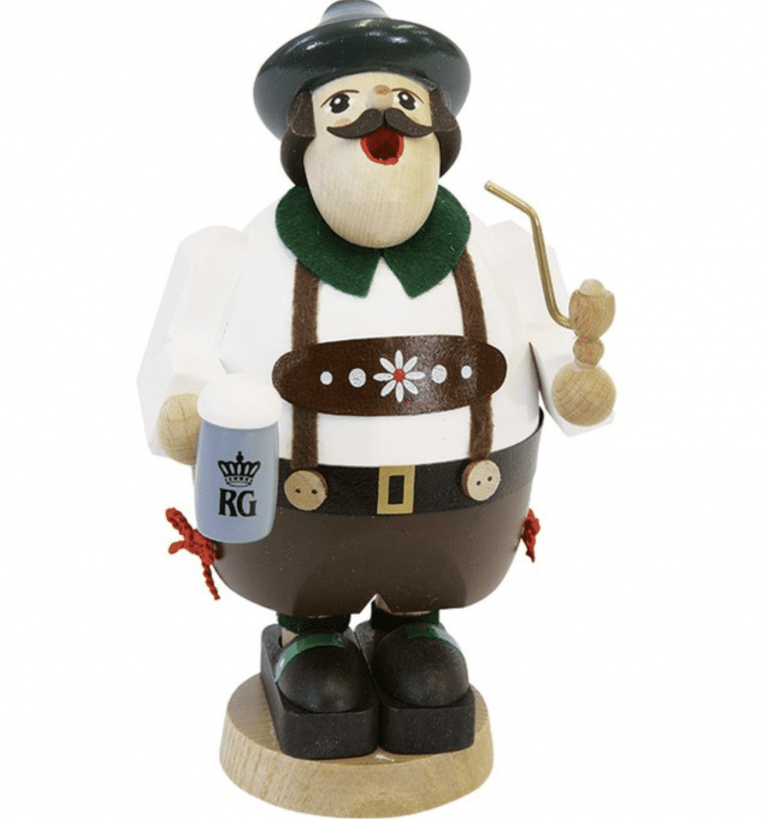 Authentic German Incense Smokers – Christmas Smokermen are available at the Hahndorf Candlemaker – direct from Germany.

The first smoker was developed around 1850 in Heidelberg close to Seiffen. At first dough served as material. Mostly figures of the everyday life were used as motif. Nowadays also Santa Claus and other modern motives are manufactured. Available are salesmen, bakers, foresters, miners, chimney sweepers, standing smokers, edge stools smokers, large smokers, small smokers and so on. Woodturning is the main technique that is used to produce a smoker.
 
Many visitors to Hahndorf love to hear about German traditions and the wonderful history behind the area where these beautiful items originate. Visitors often discover for the first time the old Erzgebirge crafts like wood carving and turning.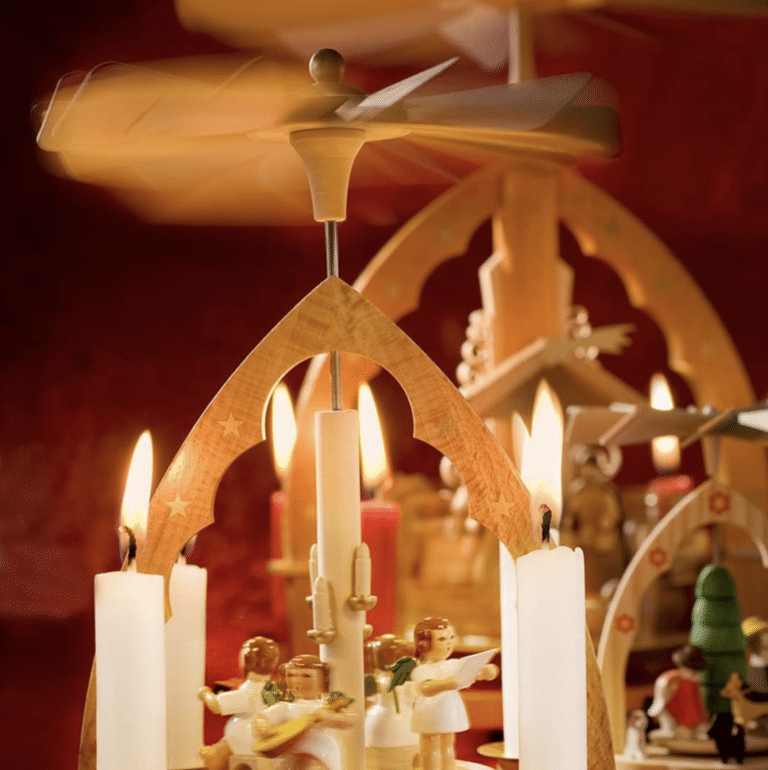 Today in the Erzgebirge Mountains, the tradition of creating beautiful wooden folk art lives on. In villages like Seiffen, Olbernau, Schneeberg and Gruenhainichen, hundreds of dedicated and skilled people continue to create. In some cases, modern technology and modern machines have been applied to production. But basically, much is unchanged from 100 years ago. New styles and new models are devised each year, however the tradition of the Erzgebirge has been preserved in each product and for decades to come.